Waking up after some time seems to be something new.
All month was like a big cupboard stuffed with all kinds of things, stash, cornflake boxes, some of them empty, some of them full, all kinds of spices all kinds of jars and paper bags. Bursting with load of things, that you don't think about. That you don't want to think about. That is not interesting to think about. Waiting for the moment to brake in sides and drop all those things down the floor.
Yesterday I woke up. And started taking things out of cupboard. Sorting out and recycling carton cornflake boxes. Putting interesting thoughts in my head, cleaning the mess... Waking up seemed to be something new. Something that actually got you new road map. After all these months, when I tried to put more and more stuff in my mental cupboard and it was just overloading and dripping out, I finally got to sort things out. And all I want now is to get lost in those emerald green forests. Feel the moss under my bare feet. Eat wild raspberries. Let that green color hide me.
Melanie Bonajo photography via
Dossier
.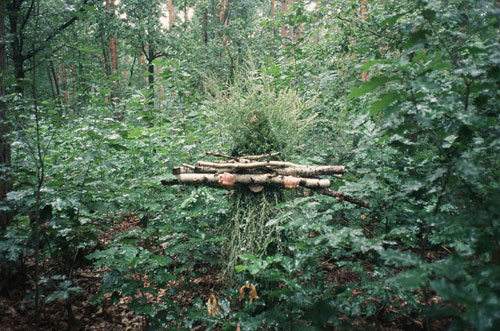 TAKE ME TO THE FOREST!